We are excited to announce our collaboration with RSC watches to create a limited edition Tornado ZA326 chronograph.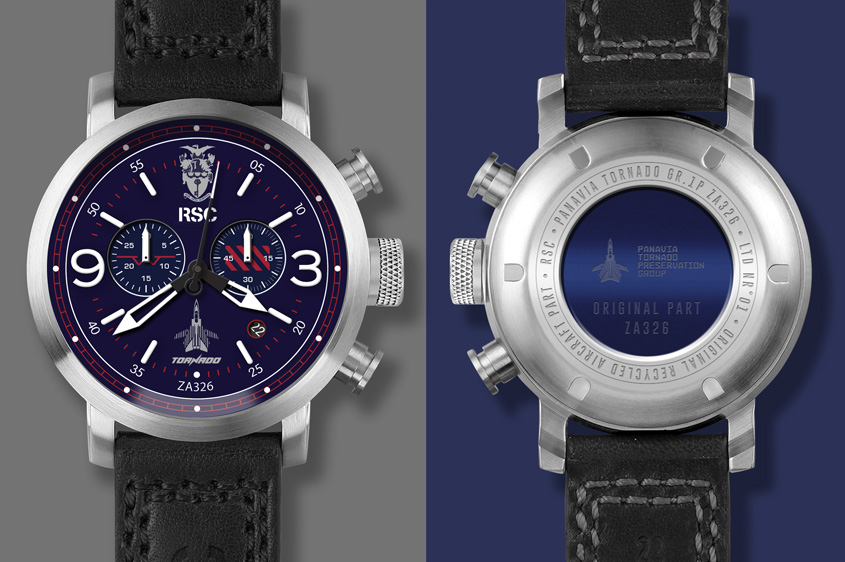 RSC have cleverly incorporated an original piece of ZA326's aluminium skin in the rear of the case, making each individually numbered watch truly unique. The face of the chronograph draws inspiration from ZA326's red, white and blue 'raspberry ripple' colour scheme, and incorporates the crest of the Royal Aircraft Establishment at the 12 o'clock position.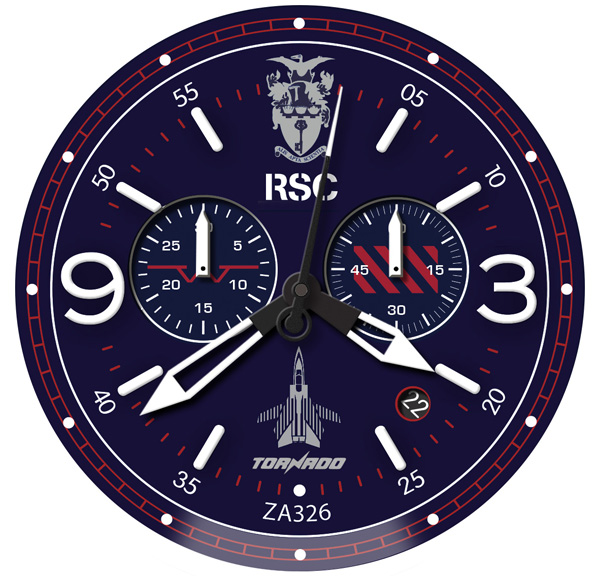 This very special watch is available to pre-order now at https://rscpartners.org/projects/preserving-tornado-za326/ – as a special 'early bird' offer, the first 25 orders will also receive a free second strap of their choice (leather, stainless steel or silicon), all for just £299.90. We are running this as a 'kickstarter' style campaign. Once we have received enough orders, the watch will go into production and be securely shipped straight to your door. If we do not receive enough orders to make production viable, all monies will be refunded.
All proceeds from the sale of these limited edition watches come directly to the Panavia Tornado Preservation Group, allowing us to continue our work restoring ZA326 as well as educating and inspiring future generations of aviators and engineers. So not only do you get an awesome new watch, containing an actual piece of the world's only Tornado GR.1P, you will also be donating to charity.