ZA326 was in service for 22 years, spending a total of 2353 hours and 40 minutes in the air. As with any machine used for that length of time, some parts eventually need repair or replacing, and the Tornado is no exception.
One distinctive piece of ZA326 which needed to be replaced was the left-hand wing nib. On the Tornado, the wing nib is located between the centre fuselage and each wing root leading edge; a slotted aerofoil section Krueger flap is hinged about three points on the nib leading edge. It's a sizeable trapezoid-shaped section, measuring over 1.3m along both the fuselage and leading edge.
The Panavia Tornado Preservation Group was fortunate to be given the damaged nib which had been removed from ZA326 whilst she was still in service. As the only Tornado to wear the red, white and blue 'Raspberry Ripple' MoD(PE) colours, the provenience of the nib was immediately obvious. It's an important piece of ZA326's history, and we are very grateful to Jet Art Aviation for gifting it to us.
Data plates inside the structure revealed that this particular nib (serial number 2135) had been repaired at St Athan in October 1987, a stones-throw from where ZA326 is now on public display at the South Wales Aviation Museum.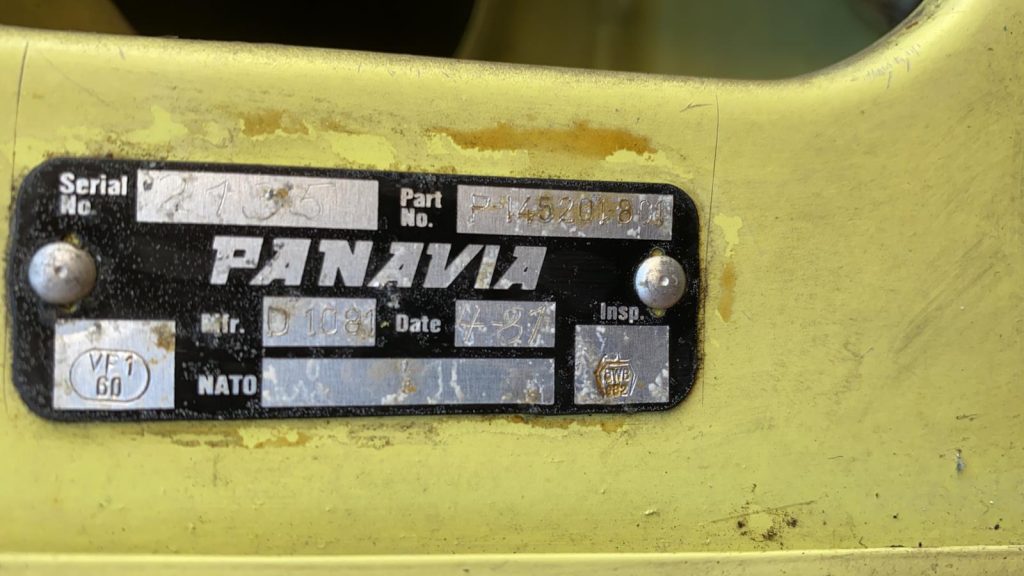 In order to maximise funds for the charity, the trustees of the Panavia Tornado Preservation Group decided to dismantle the nib and harvest the metal. This time-consuming process reduced the assembly down into 170 separate pieces.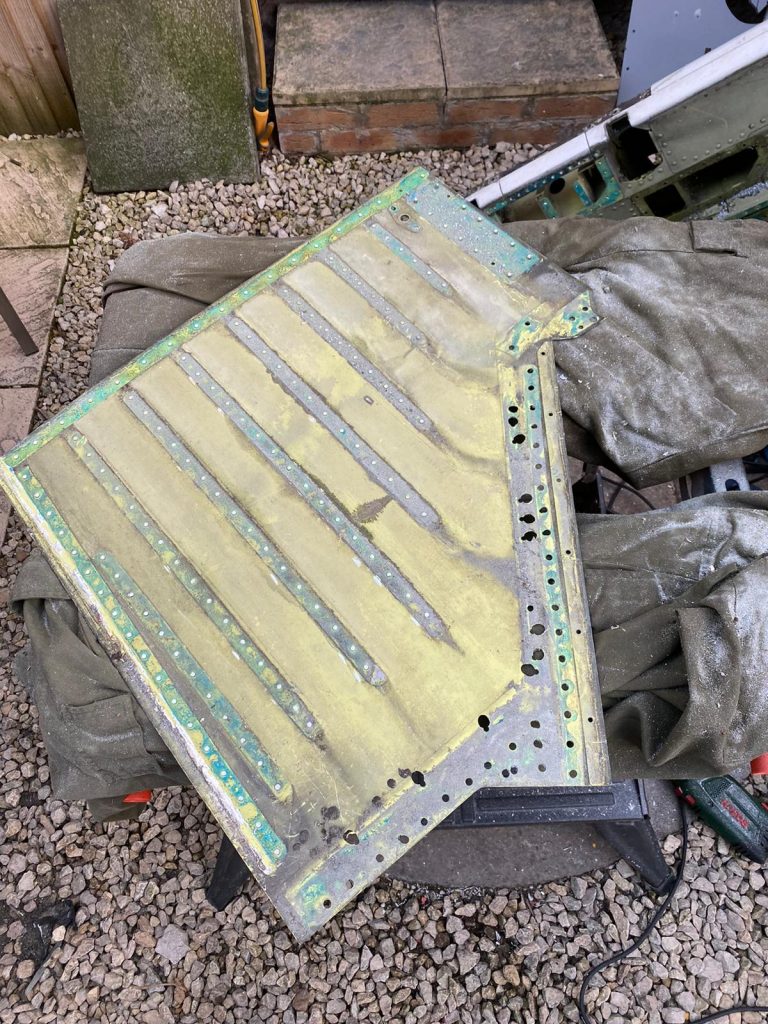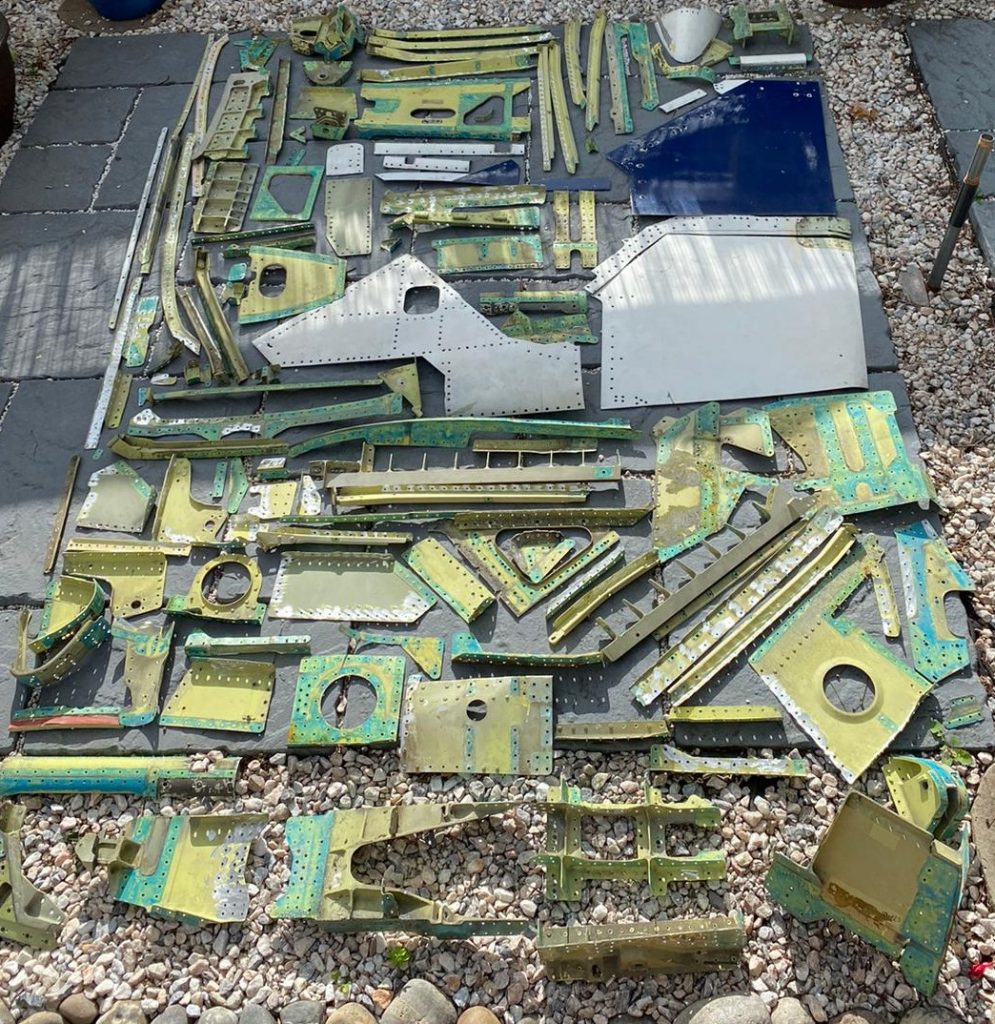 We have selected a number of creative partners who will use the metal as the basis for exciting unique projects.
---
With the nib broken down into manageable pieces, we provided some of the metal to Icarus Originals. Founded by two engineers with a military aviation background, Icarus Originals are the UK's leading provider of bespoke, unique, hand-made precision-engineered jewellery made from reclaimed aircraft aluminium.
Using the raw aluminium from ZA326, Icarus Originals have created range of limited edition cufflinks, bracelets and mini models. Proceeds from the sales of these items will not only benefit the Panavia Tornado Preservation Group, but also the RAF Benevolent Fund.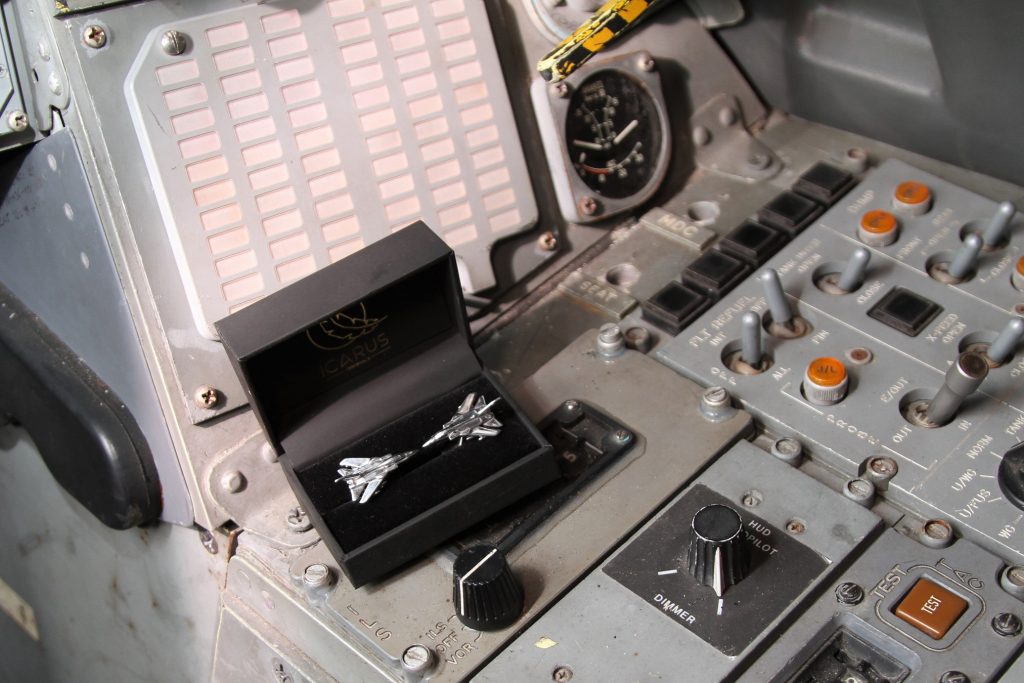 ---
The distinctive blue skin from the nib was provided to RSC Watches, who have incorporated it into the case back of a special Tornado ZA326 watch.
RSC is a renowned watch brand, particularly popular with aviation fans. The company was founded in 2015 by brothers Ronald & Guido Steffen, both veterans of the watchmaking industry.
The limited edition Tornado ZA326 chronograph watch is built around a Swiss movement and encased in a 316L stainless steel case.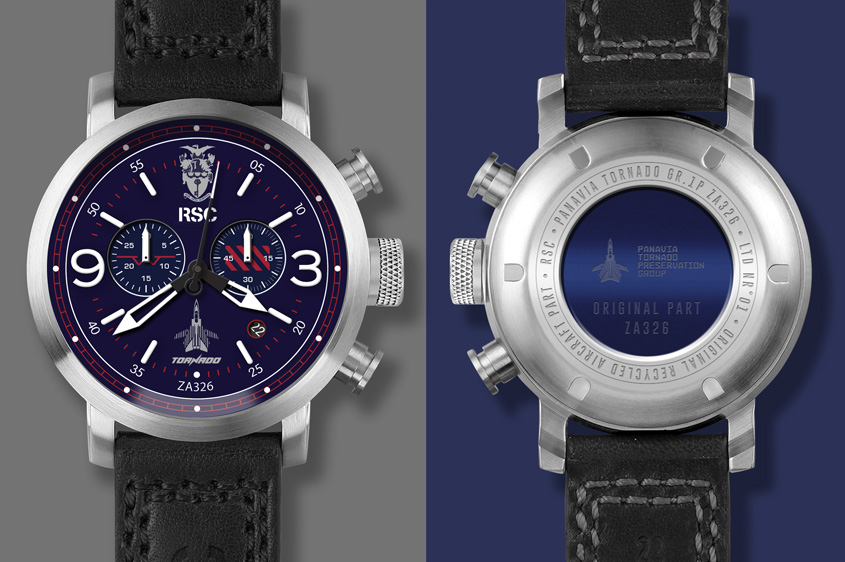 The watch face draws inspiration from the 'raspberry ripple' paint scheme, and features the crest of the Royal Aircraft Establishment at the 12 o'clock position.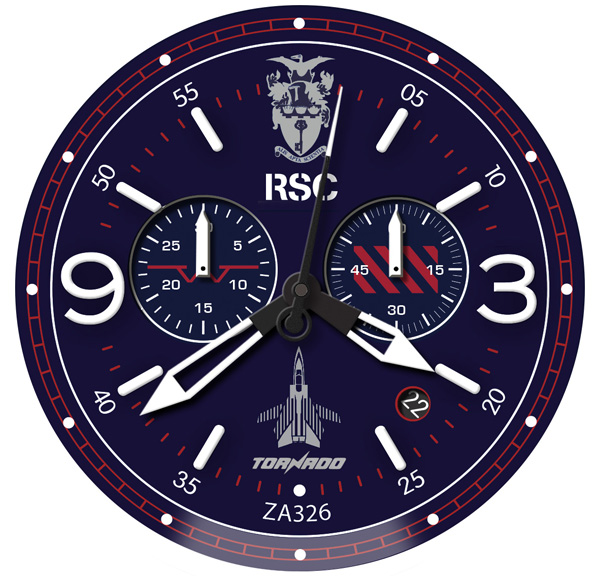 Profits from the sale of the limited edition Tornado ZA326 watch go directly to the Panavia Tornado Preservation Group to allow us to continue our charitable work.